Ben Goldacre introduces a statistical error that appears in about half of all the published papers in academic neuroscience research.
Ben Goldacre points out the indefensible practice of announcing conclusions from research studies which haven't been published.
This page is about the Key Concepts people need to understand to be able to assess claims about the effects of […]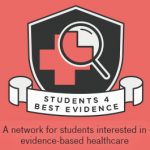 Publication of research findings in a particular language may be prompted by the nature and direction of the results.
On this page: Why TTi? Who is TTi for? How is material in TTi organised? What kind of learning resources […]
Allocation bias results when trials fail to ensure that, apart from the treatments being compared, 'like will be compared with like'.
Biased treatment outcome assessment can result if people know which participants have received which treatments.
Formal comparisons are required to assess treatment effects and to take account of the natural course of health problems.
Screening tests can cause harm. This guide helps you to make sense of claims about screening for health conditions.
If possible, participants in clinical trials should not know which treatment they are receiving.
Fair comparisons of treatments should measure important outcomes and avoid dependence on surrogate outcome measures.
Just because two things are associated, doesn't mean one thing caused the other.
This article explains how to tell when correlation or association has been confused with causation.
Modern medicine has been hugely successful at reducing the impact of disease and increasing life expectancy. In spite of this, […]
Not all is created equal: some tests of s are more reliable than others. Sometimes tests of treatments can be […]
Medicine shouldn't be about authority, and the most important question anyone can ask on any claim is simple: 'how do […]
Jargon buster
About GET-IT
GET-IT provides plain language definitions of health research terms