15-min talk by Ben Goldacre on ways evidence can be distorted.
|
0 Comments
Tells the story behind Cochrane and the challenges finding good quality evidence to produce reliable systematic reviews.
|
3 Comments
A 27-minute talk on 'Applying Evidence to Patients', illustrated by 17 slides, with notes.
|
0 Comments
Six key slides produced by the University of Western Australia on applying evidence in practice.
|
0 Comments
David Schwartz dissects two types of studies that scientists use, illuminating why you should always approach claims with a critical eye.
|
1 Comment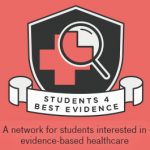 This blog notes that few therapies that treat disease in animals successfully translate into effective treatments for humans.
|
0 Comments
¿Por qué nosotros, los pacientes, debemos participar en la toma de decisiones médicas importantes?
|
0 Comments
If possible, participants in clinical trials should not know which treatment they are receiving.
|
0 Comments
Fair comparisons of treatments in animals or highly selected groups of people may not be relevant.
|
0 Comments
This article 'How to read health news behind the headlines', by Dr Alicia White, explains how to assess health claims in the media.
|
0 Comments
A webpage explaining how results from animal studies may not be transferable to humans.
|
0 Comments
This short music video encourages health professionals to use evidence to help reach treatment decisions in partnership with patients.
|
0 Comments
Clearly this situation is unsatisfactory, so how has it come about? One reason is that what gets studied by researchers […]
|
2 Comments
Another example of unnecessary research, yet again because the results of preceding studies had not been gathered together and analyzed, […]
|
2 Comments
Jargon buster
About GET-IT
GET-IT provides plain language definitions of health research terms