A resource explaining the differences between different trial phases.
|
0 Comments
Ben Goldacre finds that students of Chinese medicine are taught (on a science degree) that the spleen is "the root of post-heaven essence".
|
0 Comments
Ben Goldacre: "I don't trust claims without evidence, especially not unlikely ones about a magic cream that makes your breasts expand."
|
0 Comments
An interactive Powerpoint presentation for people thinking about participating in a clinical trial or interested in learning about them.
|
0 Comments
People with vested interests may take advantage of peoples' fears or hopes..
|
0 Comments
'Promising' treatments greatly outnumber actual advances in treatment.
|
0 Comments
Exaggeration and hopes or fears can lead to unrealistic expectations about treatment effects.
|
0 Comments
A 8 min podcast interview with John Ioannidis explaining how research claims can be misleading.
|
0 Comments
The Smart Health Choices e-book explains how to make informed health decisions.
|
0 Comments
Simon Wessely describes the untested theory of autointoxication, which arose in the 1890s and caused substantial harm to patients.
|
0 Comments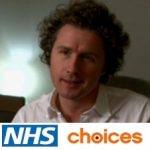 A video by NHS Choices explaining what the placebo effect is, and describing its role in medical research and the pharmaceutical industry.
|
0 Comments
This 5-minute video provides an example of applying scientific method to dodgy treatment claims.
|
3 Comments
In 2006, a patient in the UK, who happened to be medically trained, found herself swept along by the Herceptin […]
|
0 Comments
Fair tests of treatments with hoped-for beneficial effects, and which are assumed to be harmless, can show that neither is […]
|
0 Comments
'Selling screening can be easy. Induce fear by exaggerating risk. Offer hope by exaggerating the benefit of screening. And don't […]
|
0 Comments
Researchers expected it would take about three years to enrol about 1,000 women in the two studies. Instead it took […]
|
0 Comments
However, the demise of mutilating surgery did not spell the end of the 'more is better' mindset – far from […]
|
0 Comments
Even if inadequately assessed treatments do not kill or harm, they can waste money. Eczema is a distressing skin complaint […]
|
0 Comments
Dr Spock's advice may have seemed logical, but it was based on untested theory. Other examples of the dangers of […]
|
2 Comments
Jargon buster
About GET-IT
GET-IT provides plain language definitions of health research terms