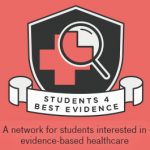 Inspired by a chapter in Ben Goldacre's 'Bad Science', medical student Sam Marks shows you how to fiddle research results.
|
0 Comments
An interactive resource explaining how systematic and non-systematic reviews differ, and the importance of keeping reviews up to date.
|
0 Comments
University of New South Wales Medical Stats Online Tutorial 5 addresses 'Bias - the biggest enemy'.
|
0 Comments
Six key slides produced by the University of Western Australia to introduce critical appraisal.
|
0 Comments
Slides developed by Amanda Burls for an interactive presentation covering the most important features of well controlled trials.
|
0 Comments
Ignoring non-compliance with assigned treatments leads to biased estimates of treatment effects. ITT analysis reduces these biases.
|
0 Comments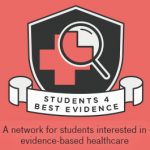 This blog explains what is meant by 'bias' in research, focusing particularly on attrition bias and detection bias.
|
0 Comments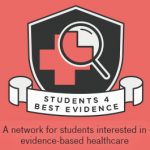 A discussion of 2 approaches to data analysis in trials - 'As Treated', and 'Intention-to-Treat' - and some of the pros and cons of each.
|
0 Comments
A description of how clinical trials are constructed and analysed to ensure they provide fair comparisons of treatments.
|
0 Comments
Denis Black's 10-min, downloadable, PowerPoint presentation on compliance, follow up, and intention-to-treat analysis in clinical trials.
|
0 Comments
Allocation bias results when trials fail to ensure that, apart from the treatments being compared, 'like will be compared with like'.
|
0 Comments
Cherry picking results can be misleading.
|
0 Comments
6 slides and a 3-min commentary on attrition bias, publication bias, comparator bias and commercial bias (from Univ Mass Med School).
|
0 Comments
A 1-hour videoed lecture explaining protocols for Randomized Control Trials (RCTs).
|
0 Comments
Eurordis training on the methodology of clinical trials for representatives of patients' organisations.
|
0 Comments
After taking the trouble to assemble comparison groups to ensure that like will be compared with like, it is important […]
|
0 Comments
Jargon buster
About GET-IT
GET-IT provides plain language definitions of health research terms